It is a great pleasure to invite you to experience the profound insights of Dr. Jayanath Abeywickrama.  The beautiful and dynamic High Sierra sets the stage for Dr. Abey who will be joined by Shari Chase, CEO of Chase International, a successful business firm with a heart-centered focus.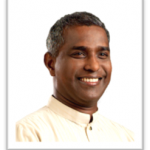 Dr. Jayanath Abeywickrama is the head physician of the Rankema Ayurveda Center in Sri Lanka.  He offers a variety of rare, valuable information and profound wisdom in the tradition of ancient Sri Lankan medicine.  He belongs to the lineage of 31 generations of unbroken traditional Ayurveda.
Dr. Abey is gifted with a unique talent to energize others to reach their goals, define their highest purpose and live a healthy and prosperous life.  You will learn how to be fulfilled and content, which he sees as the best way of preventing disease and the way to a healthy, joyful, successful, long life.  It is sure you will carry this vibration with you your whole life.
In combination with an extraordinary mastery of the science of life and life energies (Ayurveda), Dr. Abey possesses the visionary gift of a great spiritual teacher along with a deep understanding of Western culture and the unique requirements to succeed in contemporary life.  His goal is to evoke a feeling of value and appreciation for fundamental life-giving and life-sustaining principles in order to help us successfully navigate the challenges of the 21st Century.
This is an opportunity to experience first-hand, the nature of healing beyond what is written in any books.  Dr. Abeywickrama will share 1,000 year-old methods that have healed hundreds of patients.  His teachings will include sacred techniques and he will discuss how looking beyond the science of body to include the science of life impacts our lives for better health, joy and success.   Many times as individuals, healers, scientists and physicians we come up with blockages, and by allowing the energy of our own inner wisdom and gifts to unfold, we may be able to expand our awareness to benefit our family, friends, clients, patients and ourselves.   Dr. Abeywickrama's patients include the former Prime Minister of India and the Health Minister of Sri Lanka. On his regular visits to Germany and the Unites States he teaches and practices the old knowledge of Ayurveda. Next to Singhalese, Pali and Sanskrit, Dr. Abeywickrama speaks English and German.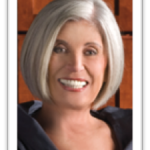 Shari Chase is the Founder and CEO of Chase International, a globally recognized real estate firm. She is the Co-Founder of "My Heart Centered Journey", a spiritual platform for personal and business awareness expansion. Shari is an expert in her field with a gift and passion for visioning and inspiring people to achieve life-changing results. She supports a Global Community, serving thousands of human beings worldwide. Her work experience emphasizes the relationship between personal and social change by creating a networking environment in which all people thrive.
For nearly five years Shari has been a student of Dr. Abey.  She teaches Mantra and delivers a message to bring clarity and wisdom to people's lives.  Her own life was energized when the poverty stricken farmers in Sri Lanka magically brought her abundance to share with the world. This led to the idea and establishment of the non-profit, Hela Bima World. Hela Bima World is the umbrella for Rankema Healing Wisdom hosting the Rankema World Summit which began in 2011, and has been bringing JOY, HEALTH and SUCCESS to peoples' lives every year since.
She started the Hela Bima Rice project in the United States in 2011, and continues to work with Hela Bima World to bring awareness of ancient sustainable farming methods. Together, Hela Bima World, Shari and Dr. Abey are supporting Sri Lankan farmers who are growing 2000 year-old ancient varieties of rice without the use of chemicals and harmful fertilizers, creating a template for the all rice growing nations. The cycle of abundance thrives in Shari's life.
She was recently featured in the Wall Street Journal, awarded "The Life Time Achievement Award" by Who's Who in Luxury Real Estate, named "One of the 35 most influential people in luxury Real Estate" by Unique Homes. It is her life purpose to serve, support and expand people's consciousness for a better life.
Please join us for an opportunity to support the planet and bring peace and harmony to the world.